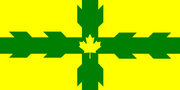 Gloucester was a city of about 100,000 people in eastern Ontario, Canada.
It was located just to the east of Ottawa. It is now a part of that city.
Richcraft Sensplex (formerly Potvin Arena)
Blackburn Arena
Earl Armstrong Arena
Eastvale Park Rink
La Verendrye Park Rink
Fairfield Park Rink
Cummings Park Rink
Combermere Park Rink
External Links
Edit
Ad blocker interference detected!
Wikia is a free-to-use site that makes money from advertising. We have a modified experience for viewers using ad blockers

Wikia is not accessible if you've made further modifications. Remove the custom ad blocker rule(s) and the page will load as expected.