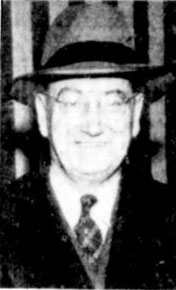 George Dudley (April 19, 1894 – May 8, 1960) was the president of the Canadian Amateur Hockey Association from 1940 to 1942, the treasurer of the Ontario Hockey Association, and the first vice-president of the International Ice Hockey Federation. Born in Midland, Ontario, Dudley was inducted into the Hockey Hall of Fame in 1958. The Dudley Hewitt Cup is named after Dudley and W. A. Hewitt, another amateur hockey pioneer.
External links
Edit
Ad blocker interference detected!
Wikia is a free-to-use site that makes money from advertising. We have a modified experience for viewers using ad blockers

Wikia is not accessible if you've made further modifications. Remove the custom ad blocker rule(s) and the page will load as expected.