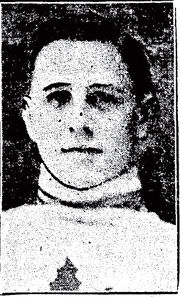 Ernest "Ernie" John Collett (March 3, 1895 – December 21, 1951) was a Canadian ice hockey goaltender who competed in the 1924 Winter Olympics.
He was born in Toronto, Ontario.
Collett was a member of the Canadian ice hockey team, which won the gold medal. He was also Canada's first ever flag bearer at opening ceremonies of the Winter Olympics.
Prior to 1924, Collett played in the senior Ontario Hockey Association for the following teams:
External links
Edit