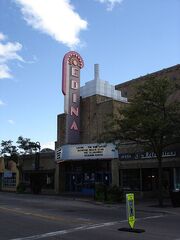 Edina, Minnesota is a city of about 47,000 people in southwestern Minnesota. It is a suburb of Minneapolis, Minnesota.
Strachauer Park Rink
Walnut Ridge Park Rink
Weber Field Park Rink
T. Lea Todd Park Rink
Highlands Park Rink
Braemar Ice Arena
Minnesota Made Ice Arena
Pamela Park Rink
Normandale Park Rink
Lewis Park Rink
Creek Valley School Rink
Cornelia School Park Rink
Alden Park Rink
Edinborough Park
External Links
Edit
Ad blocker interference detected!
Wikia is a free-to-use site that makes money from advertising. We have a modified experience for viewers using ad blockers

Wikia is not accessible if you've made further modifications. Remove the custom ad blocker rule(s) and the page will load as expected.