Ad blocker interference detected!
Wikia is a free-to-use site that makes money from advertising. We have a modified experience for viewers using ad blockers

Wikia is not accessible if you've made further modifications. Remove the custom ad blocker rule(s) and the page will load as expected.
Honoured Member of the Manitoba Hockey Hall of Fame - Media Category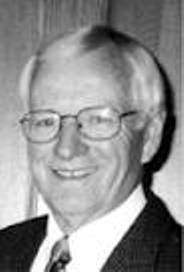 Edmund Samuel "Eddie" Dearden

grew up in the West Kildonan area... began a long sportswriting career in the early 1950's as a freelance writer with the Winnipeg Tribune... joined the Tribune sports staff in 1959... covered junior hockey at the Amphitheatre and Olympic rinks during his career... also covered the professional ranks starting in 1974 with the WHA Winnipeg Jets... was the colorman for Jets' broadcasts on radio with Ken "Friar" Nicholson... following the demise of the Tribune in 1980, he was media co-ordinator for the sports branch of the provincial government, retiring in December, 1990... named to the Manitoba Sportswriters and Sportscasters Media Roll of Honour in 1990... in 1992, received the commemorative medal for the 125th Anniversary of the Confederation of Canada in recognition of significant contributions to the community.
Awards & Achievements
Edit
inducted into the MSSA Media Roll of Honor in 1990
Commemorative Medal for the 125th Anniversary of the Confederation of Canada (1992)
"Honoured Member" of the Manitoba Hockey Hall of Fame
"Honoured Member" of the Manitoba Basketball Hall of Fame (1994)
"Honoured Member" of the Manitoba Golf Hall of Fame (2007)