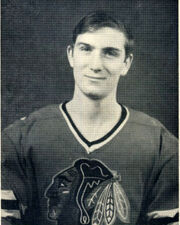 Duane Steven Wylie (born November 10, 1950 in Spokane, Washington) is a former ice hockey center. He was drafted by the New York Rangers with the 81st pick in the 1970 draft. He would go on to play 14 NHL games with the Chicago Black Hawks.
External Links
Edit
Ad blocker interference detected!
Wikia is a free-to-use site that makes money from advertising. We have a modified experience for viewers using ad blockers

Wikia is not accessible if you've made further modifications. Remove the custom ad blocker rule(s) and the page will load as expected.