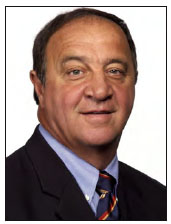 Dick Umile (born December 21, 1948 in Melrose, Massachusetts) is an American ice hockey coach. Umile is currently the head coach of the University of New Hampshire. He has led the Wildcats to two championship game appearances. In 2009, he was inducted into the New Hampshire Hockey Hall of Fame.
External links
Edit
Ad blocker interference detected!
Wikia is a free-to-use site that makes money from advertising. We have a modified experience for viewers using ad blockers

Wikia is not accessible if you've made further modifications. Remove the custom ad blocker rule(s) and the page will load as expected.