Honoured Member of the Manitoba Hockey Hall of Fame - Media Category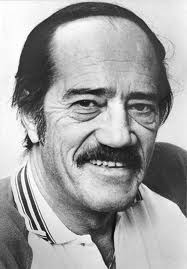 Dallis "Knobby" Beck
Died: October 21, 1990 in Winnipeg, Manitoba
Position: Sportswriter


began a 40 year career as a sportswriter in Saskatoon. ... in 1953 joined the staff of the Winnipeg Tribune, covering sports for the next twelve years. ... had brief employments in Kitchener-Waterloo, Calgary, Vancouver and Prince George. ... returned to Winnipeg in 1968 and worked for the Winnipeg Free Press until his death. ... covered the MJHL, WHL, as well as the WHA and the Winnipeg Jets. ... named to the Media Roll of Honour by the Manitoba Sportswriters & Sportscasters Association in 1990 and inducted posthumously into the Manitoba Hockey Hall of Fame in 2005.
Awards & Achievements
Edit
Ad blocker interference detected!
Wikia is a free-to-use site that makes money from advertising. We have a modified experience for viewers using ad blockers

Wikia is not accessible if you've made further modifications. Remove the custom ad blocker rule(s) and the page will load as expected.