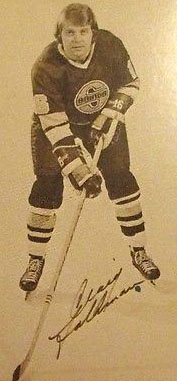 Craig Dean Falkman (born August 1, 1943 in St. Paul, Minnesota) is a retired professional ice hockey player who played 45 regular season games in the World Hockey Association for the Minnesota Fighting Saints in 1972-73. As an amateur, he played for the University of Minnesota men's hockey team as well as the United States national team at the 1968 Winter Olympics and also the 1967 and 1971 Ice Hockey World Championship tournaments.
References
Edit
The Complete Historical and Statistical Reference to the World Hockey Association by Scott Surgent, Xaler Press, ISBN 0-9644774-4-0
Ad blocker interference detected!
Wikia is a free-to-use site that makes money from advertising. We have a modified experience for viewers using ad blockers

Wikia is not accessible if you've made further modifications. Remove the custom ad blocker rule(s) and the page will load as expected.