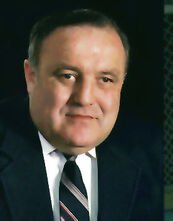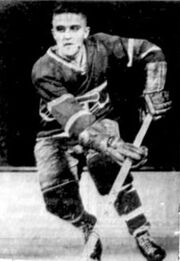 Claude Ruel (born September 12, 1938, in Sherbrooke, Quebec) was a defenceman in the Montreal Canadiens system and later a head coach for the National Hockey League Montreal Canadiens. Claude was a two-time coach for the Habs. He coached the team from 1968 to 1970 and later from 1979 to 1981. He led the team to the 1969 Stanley Cup Championship. He also won six more Stanley Cups as Director of Players Development with Montreal 1976, 1977, 1978, 1979, 1986, 1993 (left off Cup).
He was a promising defenceman with the junior Ottawa-Hull Canadiens in the 1956-57 and 1957-58 seasons. An injury cost him an eye, however, and ended his hockey playing career.
Ruel coached the Montreal Junior Canadiens in 1961-62 and 1962-63. He then served in other jobs in the system before becoming the Habs' head coach in 1968, replacing Toe Blake.
External links
Edit
Ad blocker interference detected!
Wikia is a free-to-use site that makes money from advertising. We have a modified experience for viewers using ad blockers

Wikia is not accessible if you've made further modifications. Remove the custom ad blocker rule(s) and the page will load as expected.