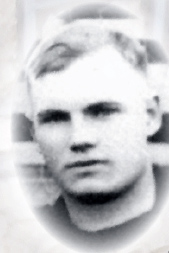 Charles Cecil Hay (June 28, 1902 in Kingston, Ontario – October 24, 1973) was a Canadian ice hockey player, organizer, and administrator. A member of the Hockey Hall of Fame in the "Builder" category, Hay is best known for his work with Hockey Canada and his efforts to organize the 1972 Summit Series. He is the father of former Chicago Blackhawks player Bill Hay.
In his early years, Hay played goaltender for the University of Saskatchewan Huskies and led the team to an Allan Cup final in 1921.
After a long business career in the petroleum industry, he retired and began working with Hockey Canada, eventually succeeding Maxwell Bell as its president. During his time with Hockey Canada, Hay worked to develop programs for coach certification, student ice hockey scholarships, and hockey research. He also provided administrative guidance and negotiations for the Summit Series.
The University of Saskatchewan presented Hay with an honorary doctorate on May 20, 1965, and he was elected to the Hockey Hall of Fame in 1974.
References
Edit
External links
Edit
Ad blocker interference detected!
Wikia is a free-to-use site that makes money from advertising. We have a modified experience for viewers using ad blockers

Wikia is not accessible if you've made further modifications. Remove the custom ad blocker rule(s) and the page will load as expected.