British Columbia (BC) is the westernmost of Canada's provinces and is famed for its natural beauty, as reflected in its Latin motto, Splendor sine occasu ("Splendour without Sunset (Diminishment)").
The Vancouver Canucks have played in British Columbia since 1945.
Notable people from British Columbia include
Photos of hockey in BC
Edit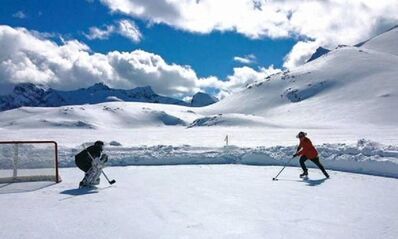 This photo is of RCMP officer Shaun Begg on a glacier near
Invermere, British Columbia
, in March of 2015 has quickly become what is arguably called the most Canadian photo of all time.
Ad blocker interference detected!
Wikia is a free-to-use site that makes money from advertising. We have a modified experience for viewers using ad blockers

Wikia is not accessible if you've made further modifications. Remove the custom ad blocker rule(s) and the page will load as expected.