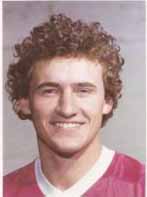 Brad Pirie (born October 21, 1955) was a Canadian forward who played for Canada at the 1980 Winter Olympics.
He played for the Peterborough Petes from 1972 to 1976, including at the 1974 World Junior Championship where they represented Canada.
Pirie played one game for the Dallas Black Hawks in 1976-77, but went to the University of Guelph for three seasons. He made the Ontario University Athletics all-star team in 1978-79.
In 1979-80 Pirie played for the Canadian Olympic team at the 1980 Olympics in Lake Placid.
Ad blocker interference detected!
Wikia is a free-to-use site that makes money from advertising. We have a modified experience for viewers using ad blockers

Wikia is not accessible if you've made further modifications. Remove the custom ad blocker rule(s) and the page will load as expected.