The Binghamton Jr. Senators are a USA Hockey-sanctioned ice hockey team from Binghamton, New York The team will play out of the Ice House Sports Complex. The team commenced play with the 2013-14 season as the Wilkes-Barre Miners. They play in the North American 3 Eastern Hockey League at the While in Wilkes-Barre they were based out of the Toyota Sport Plex Ice Rink.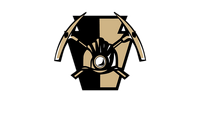 On May 26, 2016 it was announced that the team will be relocated to Binghamton, New York and rebranded as the Binghamton Jr. Senators returning to the city and name that the organization had dating back to when it was founded in 2005 and played their until 2010 when they moved to Wilkes-Barre and then turned into the North American Hockey League franchise. That team became the parent team to the then Miners team.
Team Results
Edit
Note: GP = Games played, W = Wins, L = Losses, OTL = Overtime losses, Pts = Points, GF = Goals for, GA = Goals against, Finish = Finish in Division, Playoffs = Results in playoffs
Ad blocker interference detected!
Wikia is a free-to-use site that makes money from advertising. We have a modified experience for viewers using ad blockers

Wikia is not accessible if you've made further modifications. Remove the custom ad blocker rule(s) and the page will load as expected.