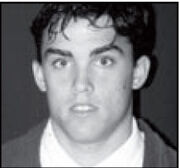 Alex Westlund (born Dec. 28, 1975 in Flemington Village, New Jersey) is an American goaltender currently playing for EHC Black Wings Linz in the EBEL.
He was the starting goalie for Chatham High School in Chatham, NJ in the 1990-1991 season. He then went on to The Lawrenceville School from 1991-1995. He played for Yale University from 1995-1999. Undrafted by any NHL team, Westlund has played minor pro hockey in North America and pro hockey in Russia and Austria.
Westlund played for the American team that won the bronze medal at the 2004 Men's World Ice Hockey Championships.
Ad blocker interference detected!
Wikia is a free-to-use site that makes money from advertising. We have a modified experience for viewers using ad blockers

Wikia is not accessible if you've made further modifications. Remove the custom ad blocker rule(s) and the page will load as expected.