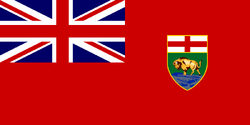 Three teams registered in Senior AAA with Hockey Manitoba,
to challenge for the Manitoba Championship, the Pattison Cup.
Manitoba Lightning, affiliated with Springfield 98's
South East Prairie Thunder, affiliated with Steinbach Huskies
Steinbach North Stars, affiliated with Warren Mercs
Semi Final
Edit
Best of 7
Game
Vistors
Goals
Home
Goals
Date
Venue
1
Steinbach
2
Manitoba
5
Friday, January 15
Beausejour
2
Manitoba
5
Steinbach
6
Saturday, January 16
Landmark
3
Steinbach
12
Manitoba
5
Tuesday, January 26
Morris
4
Manitoba
4
Steinbach
5
Friday, February 5
Warren
5
Steinbach
6
Manitoba
4
Tuesday, February 9
Ile Des Chenes
Steinbach North Stars defeated Manitoba Lightning 4-games-to-1
Best of 5
Game
Vistors
Goals
Home
Goals
Date
Venue
1
South East
8
Steinbach
5
Monday, February 22
Steinbach
2
Steinbach
5
South East
15
Sunday, March 7
Ile Des Chenes
3
South East
6
Steinbach
3
Monday, March 8
Steinbach
South East Prairie Thunder defeated Steinbach North Stars 3-games-to-none
South East Prairie Thunder won the Pattison Cup and advanced to the 2010 Man Sask Senior Playoff
Manitoba Senior AAA Hockey History
Ad blocker interference detected!
Wikia is a free-to-use site that makes money from advertising. We have a modified experience for viewers using ad blockers

Wikia is not accessible if you've made further modifications. Remove the custom ad blocker rule(s) and the page will load as expected.