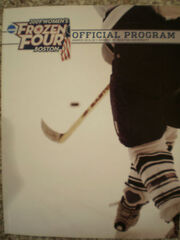 The 2009 NCAA Women's Division I Ice Hockey Tournament involved 8 schools playing in single-elimination play to determine the national champion of women's NCAA Division I college ice hockey. It began on March 14, 2009, and ended with the championship game on March 22. A total of 7 games were played.
 
Semifinals
March 20
National Championship
March 22
 
 
 
 
 
 
 
 
 
Wisconsin
5
 
Minnesota Duluth
1
 
 
 
Wisconsin
5
 
Mercyhurst
0
Minnesota
4
Mercyhurst
5
 
Awards and honors
Edit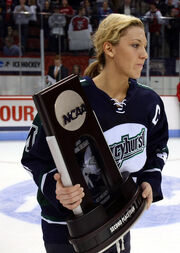 References
Edit
External links
Edit
Ad blocker interference detected!
Wikia is a free-to-use site that makes money from advertising. We have a modified experience for viewers using ad blockers

Wikia is not accessible if you've made further modifications. Remove the custom ad blocker rule(s) and the page will load as expected.