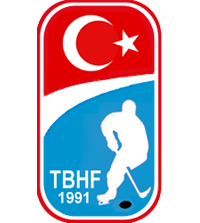 The 2007-08 TBHSL season was the 15th of the Turkish Ice Hockey Super League.
Regular seasons
Edit
TBHSL Playoffs
Edit
 
Semifinals
Finals
 
 
 
 
 
 
 
 
 
1
Kocaeli B.B. Kağıt
18
 
4
TED Ankara Koleji
4
 
 
 
1
Kocaeli B.B. Kağıt
1
 
2
Polis Akademisi ve Koleji
4
2
Polis Akademisi ve Koleji
6
3
Başkent Yıldızları
2
 
Scoring leaders
Edit
Note: GP = Games played; G = Goals; A = Assists; Pts = Points; PIM = Penalty Minutes
TBHSL Awards
Edit
Ad blocker interference detected!
Wikia is a free-to-use site that makes money from advertising. We have a modified experience for viewers using ad blockers

Wikia is not accessible if you've made further modifications. Remove the custom ad blocker rule(s) and the page will load as expected.