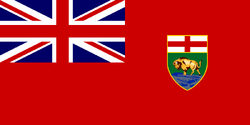 Five teams registered in Senior AAA with Hockey Manitoba, to challenge for the Manitoba Championship, the Pattison Cup.

Round Robin
Edit
Game
Visitors
Goals
Home Team
Goals
Date
Venue
1
Wise Guys
3
Ste. Anne
6
Friday, January 5
La Broquerie
2
Ste. Anne
1
Ile des Chenes
3
Sunday, January 7
Ile des Chenes
3
Grunthal
3
Norway House
4
Friday, January 19
Norway House
4
Ile des Chenes
5
Norway House
4
Sunday, January 21
Norway House
5
Wise Guys
5
Grunthal
6
Monday, January 22
Grunthal
6
Grunthal
1
Ile des Chenes
6
Wednesday, January 24
Ile des Chenes
7
Norway House
4
Ste. Anne
5
Thursday, January 25
Ste. Anne
8
Ile des Chenes
2
Wise Guys
6
Tuesday, January 30
Altona
9
Ste. Anne
2
Grunthal
10
Wednesday, January 31
Morden
10
Norway House
2
Wise Guys
1
Saturday, February 3
Altona
Winnipeg Wise Guys eliminated
Semi Finals
Edit
Best of 3
Game
Visitor
Goals
Home
Goals
Date
Venue
1
Ste. Anne
8
Ile des Chenes
4
Thursday, February 15
Ile des Chenes
2
Ile des Chenes
4
Ste. Anne
2
Sunday, February 18
Ste. Anne
Ste. Anne Aces defeated Ile des Chenes North Stars 2-games-to-none
1
Norway House
3
Grunthal
4
Thursday, February 15
Grunthal
2
Grunthal
4
Norway House
3
Sunday, February 18
Norway House
Grunthal Red Wings defeated Norway House North Stars 2-games-to-none
Best of 3 (originally, schedule to be a best of five, but shorten by Hockey Manitoba)
Game
Visitor
Goals
Home
Goals
Date
Venue
1
Grunthal
5
Ste. Anne
3
Friday, March 9
Ste. Anne
2
Ste. Anne
5
Grunthal
6
Sunday, March 11
Steinbach
Grunthal Red Wings defeated Ste. Anne Aces 2-games-to-none
Grunthal Red Wings won the Pattison Cup and advanced to the 2001 Manitoba Saskatchewan Senior Playoff
Manitoba Senior AAA Hockey History
Ad blocker interference detected!
Wikia is a free-to-use site that makes money from advertising. We have a modified experience for viewers using ad blockers

Wikia is not accessible if you've made further modifications. Remove the custom ad blocker rule(s) and the page will load as expected.