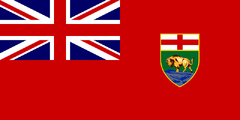 The Ile des Chenes North Stars, the two-time defending Hanover Tache Hockey League champions, registered in Senior AAA, to challenged the Warroad Lakers. The Lakers were gunning for their fourth straight national title in their 50th and final year. The Lakers and North Stars faced off in the best of five game series for the Manitoba Senior AAA Championship, Pattison Cup.


Game
Visitors
Goals
Home Team
Goals
Date
Venue
1
Ile des Chenes
3
Warroad
5
Tuesday, March 11
Warroad Gardens
2
Warroad
5
Ile des Chenes
6
Friday, March 14
Ile des Chenes
3
Ile des Chenes
3
Warroad
5
Sunday, March 16
Warroad Gardens
4
Warroad
5
Ile des Chenes
4
Tuesday, March 18
Ile des Chenes
Warroad Lakers defeated Ile des Chenes North Stars 3-games-to-1
Warroad Lakers won the Pattison Cup and advanced to the 1997 Manitoba Saskatchewan Senior Playoff
Manitoba Senior AAA Hockey History
Ad blocker interference detected!
Wikia is a free-to-use site that makes money from advertising. We have a modified experience for viewers using ad blockers

Wikia is not accessible if you've made further modifications. Remove the custom ad blocker rule(s) and the page will load as expected.