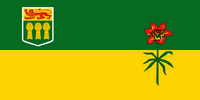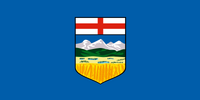 This is the 1966-67 season of the Western Canada Senior Hockey League:
Standings
Edit
Quarter finals
Edit
Best of 5
Edmonton 6 Regina 2
Edmonton 10 Regina 1
Edmonton 7 Regina 4
Edmonton Nuggets beat Regina Capitals 3 games to none.
Yorkton 6 Saskatoon 2
Saskatoon 3 Yorkton 2
Saskatoon 6 Yorkton 3
Saskatoon 5 Yorkton 4
Saskatoon Quakers beat Yorkton Terriers 3 games to 1.
Semi finals
Edit
Best of 7
Calgary 5 Red Deer 0
Calgary 5 Red Deer 3
Red Deer 4 Calgary 1
Calgary 6 Red Deer 4
Calgary 6 Red Deer 3
Calgary Spurs beat Red Deer Rustlers 4 games to 1.
Best of 5
Edmonton 4 Saskatoon 2
Saskatoon 3 Edmonton 1
Edmonton 3 Saskatoon 1
Saskatoon 6 Edmonton 2
Saskatoon 2 Edmonton 0
Saskatoon Quakers beat Edmonton Nuggets 3 games to 2.
Best of 5
Calgary 8 Saskatoon 7
Saskatoon 3 Calgary 2
Calgary 4 Saskatoon 2
Saskatoon 6 Calgary 3
Calgary 9 Saskatoon 4
Calgary Spurs beat Saskatoon Quakers 3 games to 2.
Calgary Spurs advanced to the 1966-67 Western Canada Allan Cup Playoffs.

Leading Scorer:Barry Ross, Yorkton 29 goals 52 assists = 81 points
Most Valuable Player: Ross
Most Gentlemanly Player: Ron Tookey, Edmonton
All-Star Teams
Edit
First TeamEdit
Goaltender: Bob Taylor, Calgary
Defence: Dale Anderson, Saskatoon
Defence: Jack Wilson, Calgary / Gary Young, Edmonton (tied)
Center: Barry Ross, Yorkton
Left Wing: Bill McCulley, Red Deer
Right Wing: Jack Ivanitz, Calgary
Coach: Bob Sollinger, Edmonton
Second TeamEdit
Goaltender: Don Campbell. Saskatoon
Defence: George Hunchuk, Moose Jaw
Defence: Bev Bell, Regina
Center: Ron Tookey, Edmonton
Left Wing Jimmy Brown, Calgary
Right Wing: Lorne Davis, Regina
Coach: Tony Schneider, Calgary
Team Photos
Edit
Playoff Game Ads
Edit
Western Canada Senior Hockey League
Ad blocker interference detected!
Wikia is a free-to-use site that makes money from advertising. We have a modified experience for viewers using ad blockers

Wikia is not accessible if you've made further modifications. Remove the custom ad blocker rule(s) and the page will load as expected.