Ad blocker interference detected!
Wikia is a free-to-use site that makes money from advertising. We have a modified experience for viewers using ad blockers

Wikia is not accessible if you've made further modifications. Remove the custom ad blocker rule(s) and the page will load as expected.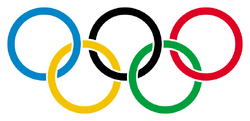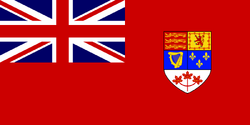 1964 Canadian Olympic Hockey Team
Edit
In 1964, for the first time, a full time Canadian Olympic hockey team was set up. Previously Canada had been represented by a single club, sometimes reinforced.
The team was set up under Father David Bauer at the University of British Columbia in Vancouver.
They played a series of exhibition games from October until the Olympics began in February in Innsbruck, Austria, and then played a few games afterward.
The Canadian team finished in a tie for second with Czechoslovakia and Sweden at the Olympics. The Soviet Union finished first.
Exhibition Schedule
Edit
Oct. 1 2-3 Vancouver Canucks (WHL) @Vancouver
Oct. 3 3-1 Seattle Totems (WHL) @Vancouver
Oct. 4 0-4 Portland Buckaroos (WHL) @Victoria
Oct. 13 5-3 Saskatoon Quakers (Senior) @Coquitlam
Oct. 14 3-2 Saskatoon Quakers (Senior) @Vancouver
Oct. 18 5-2 Edmonton Oil Kings (Junior) @Edmonton
Oct. 20 9-2 Calgary Buffalos (Junior) @Calgary
Oct. 25 2-0 Edmonton Oil Kings (Junior) @Vancouver
Oct. 26 4-2 Edmonton Oil Kings (Junior) @Victoria
Nov. 2 13-1 Flin Flon Warriors (Interm.) @Flin Flon
Nov. 3 3-4 Flin Flon Warriors (Interm.) @Flin Flon
Nov. 8 5-0 Saskatoon Quakers (Senior) @Saskatoon
Nov. 9 6-3 Yorkton Terriers (Senior) @Yorkton
Nov. 11 1-1 Winnipeg Maroons (Senior) @Winnipeg
Nov. 12 6-1 Melville Millionaires (Senior) @Melville
Nov. 14 3-2 Estevan Bruins (Junior) @Estevan
Nov. 15 12-0 Moose Jaw Pla-Mors (Senior) @Moose Jaw
Nov. 17 6-2 Lakehead Senior All Stars @Fort William
Nov. 23 6-7 Regina Caps (Senior) @Regina
Nov. 24 9-2 Drumheller Miners (Senior) @Drumheller
Dec. 6 7-1 Canada West College All Stars @Vancouver
Dec. 7 5-2 Canada West College All Stars @Coquitlam
Dec. 12 2-2 Denver University @Denver
Dec. 13 5-0 Denver University @Denver
Dec. 19 3-2 (1:1, 2:1, 0:0) Czechoslovakia @Victoria
Dec. 22 1-3 (0:1, 0:2, 1:0) Czechoslovakia @Vancouver
Dec. 26 5-2 Lakehead Senior All Stars @Fort William
Jan. 1 4-5 Windsor Bulldogs (Senior) @Windsor
Jan. 3 4-0 (1:0, 0:0, 3:0) Czechoslovakia @Sudbury
Jan. 4 4-5 Toronto Marlboros (Junior) @Toronto
Jan. 8 9-5 (5:0, 1:2, 3:3) Fuessen Eislaufverein @Fuessen
Jan. 10 4-1 (0:0, 2:1, 2:0) Fuessen Eislaufverein @Munich
Jan. 11 13-0 (6:0, 1:0, 6:0) ERC Mannheim @Mannheim
Jan. 13 4-4 (2:1, 1:1, 1:2) Canadians in Europe @Geneva
Jan. 15 1-8 (0:3, 1:2, 0:3) Soviet National Team @Moscow
Jan. 17 1-2 (0:1, 0:1, 1:0) Soviet National B Team @Moscow
Jan. 19 0-6 (0:2, 0:2, 0:2) Czechoslovakia @Brno
Jan. 21 3-2 (1:1, 2:0, 0:1) Czechoslovakia B Team @Ostrava
Jan. 23 4-6 (1:1, 1:3, 2:2) Czechoslovakia @Pardubice
Jan. 24 4-3 (0:1, 1:2, 3:0) Czechoslovakia B Team @Bratislava
Jan. 27 14-1 (5:1, 6:0, 3:0) Yugoslavia @Innsbruck (OG)
Jan. 29 8-0 (1:0, 5:0, 2:0) Switzerland @Innsbruck (OG)
Jan. 30 3-1 (1:0, 1:1, 1:0) Sweden @Innsbruck (OG)
Feb. 2 4-2 (2:1, 0:0, 2:1) West Germany @Innsbruck (OG)
Feb. 3 8-6 (1:3, 6:0, 1:3) United States @Innsbruck (OG)
Feb. 5 6-2 (2:1, 3:0, 1:1) Finland @Innsbruck (OG)
Feb. 7 1-3 (0:0, 1:0, 0:3) Czechoslovakia @Innsbruck (OG)
Feb. 8 2-3 (1:0, 1:2, 0:1) Soviet Union @Innsbruck (OG)
Feb. 11 6-5 Innsbruck Eislaufverein @Innsbruck
Feb. 16 11-1 (2:0, 4:0, 5:1) North Rhine-Westphalia @Krefeld
Feb. 17 17-1 Canadian Army @Soest
Feb. 19 15-1 RCAF @Baden-Baden