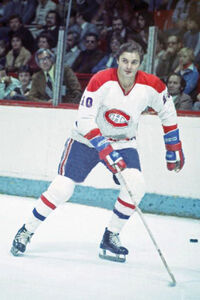 The 1963 NHL Amateur Draft was held on June 5th at the Queen Elizabeth Hotel in Montreal, Quebec, Canada and was the very first NHL amateur draft held in the league. Of the players selected, only five eventually played in the NHL and one won the Stanley Cup (Peter Mahovlich). None of the players selected have been inducted into the Hockey Hall of Fame.
Selections by Round
Edit
Ad blocker interference detected!
Wikia is a free-to-use site that makes money from advertising. We have a modified experience for viewers using ad blockers

Wikia is not accessible if you've made further modifications. Remove the custom ad blocker rule(s) and the page will load as expected.