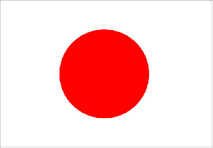 This is a tour of the United States and Canada by the Japan men's national ice hockey team that played in the 1962 World Championship:
Feb 26		8-4 New Westminster Royals
Feb 27		4-10 Chilliwack Steelheads
Mar 1		8-5 Victoria Commercial League All Stars
Mar 2		5-7  Nanaimo Clippers
Mar 3		3-12 Powell River Regals
Mar 5		11-4 Portland Royals

Ad blocker interference detected!
Wikia is a free-to-use site that makes money from advertising. We have a modified experience for viewers using ad blockers

Wikia is not accessible if you've made further modifications. Remove the custom ad blocker rule(s) and the page will load as expected.