This was the Laurier Cup's first season in competition.
Three teams in each of the OHA Junior A (Ontario) and the Quebec Junior Hockey League particpated. The games counted in the Quebec standings but not the Ontario standings.
Standings
Edit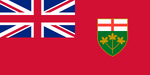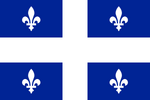 Due to lack of time, no separate playoff could be held. It was decided that the series in the 1954-55 Eastern Canada Memorial Cup Playoffs between the two provincial champions would count as the Laurier Cup Final.
Best of 7
Quebec 4 Toronto 1
Toronto 4 Quebec 1
Toronto 1 Quebec 1
Toronto 6 Quebec 0
Toronto 3 Quebec 1
Toronto 3 Quebec 1
Toronto Marlboros beat Quebec Frontenacs 4 games to 1, 1 tie.
Toronto Marlboros won the Laurier Cup.
Team Photos
Edit
Ad blocker interference detected!
Wikia is a free-to-use site that makes money from advertising. We have a modified experience for viewers using ad blockers

Wikia is not accessible if you've made further modifications. Remove the custom ad blocker rule(s) and the page will load as expected.