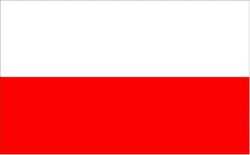 This involved the Polish Olympic Team that played in the 1932 Olympics held at Lake Placid.
Jan 22		3-4 Boston Hockey Club
Jan 27		1-5 Brooklyn-Crescent Athletic Club
Jan 28		3-2 New Haven Athletic Club
Jan 29		3-4 Baltimore Wallbrook
Feb 6		2-6 Lake Placid Hockey Club
Feb 16		4-3 Marquette University @ Chicago
Feb 18		0-8 University of Minnesota
Feb 22		0-2 Detroit White Stars

International Tours of North America
Ad blocker interference detected!
Wikia is a free-to-use site that makes money from advertising. We have a modified experience for viewers using ad blockers

Wikia is not accessible if you've made further modifications. Remove the custom ad blocker rule(s) and the page will load as expected.