Ad blocker interference detected!
Wikia is a free-to-use site that makes money from advertising. We have a modified experience for viewers using ad blockers

Wikia is not accessible if you've made further modifications. Remove the custom ad blocker rule(s) and the page will load as expected.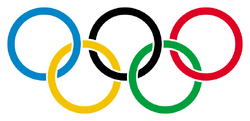 This team represented Canada at the Winter Olympics which they won.
This list is incomplete.
North American Tour
Edit
_*Denotes a game in which the Grads played different teams in each of the three periods.
European Tour
Edit
Feb 17		11-0 (4:0, 5:0, 2:0) Sweden] @ St. Moritz (OG+Wch) 
Feb 18		14-0 (6:0, 4:0, 4:0) Great Britain @ St. Moritz (OG+Wch)
Feb 19		13-0 (2:0, 6:0, 5:0) Switzerland  St.Moritz (OG+Wch)
Feb 22		13-0 (4:0, 7:0, 2:0) Austria @ Vienna
Feb 23		3-1  (1:0, 0:0, 2:1) B-Team Toronto Varsity Grads @ Vienna
Feb 25		12-1 Switzerland @ Berlin
Feb 26		12-2 (4:0, 3:1, 5:1) Germany @ Berlin
Mar 2		6-0  Paris