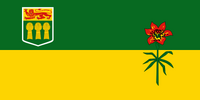 Northern Group
Edit
Statistics unavailable.
Note: Prince Albert was suspended for signing out-of-town players. Saskatoon was awarded the title.
Prince Albert faced the Edmonton Pros in the Fit-Reform Trophy for the Western Canadian Championship. Edmonton won, 3-1.
Southern Group
Edit
Note 1: Regina withdrew on Jan. 26.
Note 2: Weyburn withdrew before the season started. The team could not rent the arena.
Provincial Final
Edit
Best of 3
Moosomin 6 Saskatoon 3
Saskatoon 8 Moosomin 2
Note: No record of any other games. ?Was the series called off because of warm weather?